Golf
Aphibarnrat team wins Fenix XCell Golf Challenge
Two-time European Tour winner Kiradech Aphibarnrat led his team to victory against Scott Hend's team with a 4-2 victory in the 'Fenix XCell Golf Challenge' which took place at the famous Thai Country Club on Tuesday 5th December, 2017. The event was held to reward key partners of Fenix XCell from all over the world.
Fenix XCell, a premium golf apparel company from Scotland with a production base and head office in Thailand hosted a unique, Ryder Cup style format event, between teams led by three-time European Tour winner, Kiradech Aphibarnrat of Thailand and two-time European Tour winner, Scott Hend of Australia. Both players also put on a golf clinic for all participants before teeing off.
Michael Moir, Managing Director of Fenix XCell said: "It's an idea & concept we've had for a while now and making it happen is fantastic and to get Scott and Kiradech both at the same time with their busy schedules to put on an event for our top customers and clients. We're looking to building on this in the future as well, so this will be the first year of the Fenix XCell Golf Challenge and next year we plan to make a few more events to build up the brand as well. The main focus of the day is to thank our customers. We have a lot of loyal customers from the beginning and we have some new bigger customers now as we grow the brand. This event is to bring them together, thank them and to introduce them to our two brand ambassadors. We wanted to give them a new years gift in a special way and hopefully today this is something they will remember for a very long time"
Scott Hend, the first brand ambassador for Fenix XCell said: "It's great to get everyone together to meet and to enjoy a fun day of golf. I'm hoping my team carries me and plays really well because its going to be really tough to beat Kiradech's team especially with a lot of locals on his team. We have a lot of international players on my team so we'll get out there and do our best and hopefully I can produce some good scores on the holes I play with each group, I'm looking forward to my team playing well. Hopefully the event grows every year because it's a great way to reward Fenix customers and to create brand awareness.   "
Kiradech Aphibarnrat said after leading his team victory: "Thank you to Fenix for hosting this amazing event, I am honored to join the competition for the first time. My team members and I played very well, however, the main objective is to see everyone enjoy the day more than the results of the competition. Hopefully we will see this tournament continue to grow in the future"
****************************
About Fenix XCell
Fenix XCell is a golf apparel and accessory brand. The majority of its business is now in export with fast growing customer base in Thailand at present.
Fenix XCell's core values are in providing products that are functional and of the highest quality, meeting the expectations of its customers, and always searching for innovative designs to strengthen and add more value to its products. Fenix XCell's customers can be confident they are getting the best in the market; comfortable clothes with unique designs, which can be worn to engage in everyday activities, not only on the golf course.
FENIX CUSTOM by FENIX XCELL
Fenix XCell premium quality products, manufactured and distributed per the customers' needs include golf clothes, bags, hats, umbrellas, cloth bags, key chains, towels, et cetera. We pay especially close attention to quality and functionality. Our products boast top quality at reasonable prices.
For more information please contact:
Jack Hedges
+66 (0) 923 107 710
Join the Inspire Events & Offers Line account…
Every day, the best event/offer from each region will be sent on one message. Plus, fun polls, where you get instant access!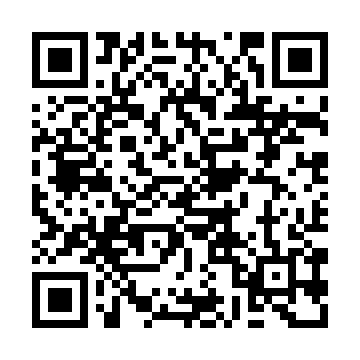 LAST INSTAGRAM POSTS: inspire_thailand