Golf
Blue Horizon Developments signs on World Corporate Golf Challenge Thailand 2018 Title Sponsor
Fore Management Group is delighted to announce Blue Horizon Developments have signed as the Title Sponsor for The Blue Horizon World Corporate Golf Challenge Thailand 2018
Qualifiers will take place between February and April and will be played, at a variety of premium golf courses in Bangkok, Phuket and Hua Hin. The top 10% of teams from each qualifier will qualify for the Thailand Final, being played on the 28th of April at Laguna Golf Phuket. The winner of the Blue Horizon World Corporate Challenge Thailand 2018 Grand Final will represent Thailand at the World Final in Cascais, Portugal in June 2018.
Blue Horizon CEO Andres Pira commented, "We at Blue Horizon are proud and honoured to be a part of the World Corporate Golf Challenge Thailand 2018. We are especially looking forward to welcome all the players to our beautiful Island of Phuket at the Thailand Grand Final, where we will be offering one of our luxurious condos as a hole in one prize!"
Chris Watson (Director of Fore Management Group) WCGC Thailand Licence holder commented, "We are delighted to have Blue Horizon, one of Thailand's premier property developers join as Title Sponsor for WCGC Thailand 2018. We look forward to what will be a great event and wish all competitors the best of luck"
About Blue Horizon
Blue Horizon was established fifteen years ago and has a strong reputation in providing high end quality developments. At Blue Horizon we pride ourselves in transforming our customers vision into a tangible structure that generates new investments and exponential returns to the communities served. In the last few years we have introduced our larger developments, which include both condominium and villa developments. These developments include ;Skylight villas , The Beachfront Condominiums, Signature Villas, Himalai Oceanfront Condominiums and Grand Himalai Oceanfront Condominiums. To find out more about Blue Horizon Developments visit: http://www.bluehorizon-thailand.com/
About the World Corporate Thailand
The World Corporate Golf Challenge is the biggest corporate golf tournament in the world and since its inception 22 years ago, over one million golfers have competed across the globe for the chance to represent their company and country at the World Finals.
Recent years have been a period of significant development for the WCGC, building on the success of the previous years and World Finals in Scotland, Sotogrande, Spain, and Cascais, Portugal. The World Final continues to be broadcast by Golfing World TV to over 50 broadcasters with an estimated home reach of 350 million globally. The World Final continues to also covered by Time and Fortune magazines.
To find out more about WCGC Thailand visit:
 https://thailand.worldcorporategolfchallenge.com
Join the Inspire Events & Offers Line account…
Every day, the best event/offer from each region will be sent on one message. Plus, fun polls, where you get instant access!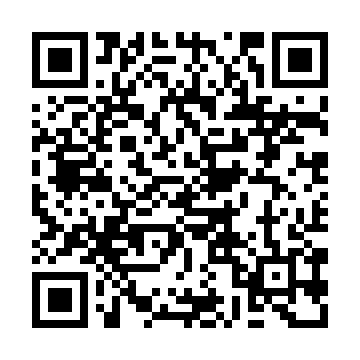 LAST INSTAGRAM POSTS: inspire_thailand