Business & Travel
Habitat Group injects 850 million baht to develop luxury property in Pattaya for investment
Habitat Group injects 850 million baht
to develop luxury property in Pattaya for investment
Habitat Group's latest high-end project, Wyndham Atlas Wongamat Pattaya will penetrate the upscale property market in the seaside resort destination when it launches in late 2017
Bangkok, Thailand (November 6, 2017) – Habitat Group breaks into the Pattaya luxury property market with the launch of Wyndham Atlas Wongamat Pattaya.
The Habitat Group's latest hotel development will carry the Wyndham brand under a franchise agreement with Wyndham Hotel Group, which will license the use of its Wyndham Hotels and Resorts® brand trademark. Wyndham Hotel Group is a leading hotel brand franchisor and hotel management services provider with a global presence of more than 8,100 hotels in 78 countries.
Habitat Group, the developer of the hotel, has also partnered with Kosmopolitan Hospitality for the management of the hotel. Habitat Group is fully optimistic about the demand for upscale properties in Pattaya and is confident that Thailand's Eastern Economic Corridor (EEC) policy and the state's investment in public transportation systems will attract considerable local and foreign investment. Habitat Group aims to complete the project by mid-2020 and units in the hotel are available for investors to purchase, priced between 3.8 million to 9 million baht. Habitat Group is guaranteeing investors a rental return of up to 6 per cent.
Mr. Chanin Vanijwongse, Chief Executive Officer of Habitat Group Company Limited, one of Thailand's leaders in premium property for investment, declared "Habitat Group is set to develop a new luxury condominium project in the "Wongamat" neighborhood, a strategic location in the Pattaya-Naklua area with the most beautiful stretch of coastline and a popular sandy beach. The unique selling points of the location are none other than extraordinary comforts, convenience and close proximity to renowned shopping centers that draw both Thai and foreign tourists, especially Chinese visitors who have largely replaced Russians in the resort city, resulting in recurring interest in the Pattaya property market.  Besides, Thailand's Eastern Economic Corridor policy such as the plan to upgrade U-Tapao Airport to cater to a greater number of passengers and a project to develop a new motorway from Pattaya to Map Ta Phut is expected to increase employment, boost purchasing power and attract Thai and foreign investment.''
Wyndham Atlas Wongamat Pattaya is located on a freehold 1 rai 53 square wah plot of land in Soi Na Klua 22, Banglamung district, Chon Buri province. The luxury property spans eight floors and offers 192 units ranging from 25 to 57 square meters in size across deluxe rooms, junior suites and suites. The hotel will be in close proximity to the new Terminal 21 shopping mall and Wongamat Beach.
The hotel will comprise a design concept inspired by "Naklua", a local name for salt fields. The area was home to salt farms and is now inhabited by small fishing communities. The hotel aims to draw a connection to its heritage through the use of natural materials such as wood and stone as well as copper structures to create a bold and magnificent entrance. Other architectural highlights include a two storey-high hallway entrance that leads to a partial glass-bottomed swimming pool set in the centre of the property. The pool can be seen from the fitness room on the lower level.
Construction of the project will commence in the third quarter of 2018 and is expected to be completed in mid-2020. For investment purposes, the units are priced from 3.8 million to 9 million baht.
Mr. Chanin said, "Owners of the property are guaranteed a rental return of up to 6 percent for five consecutive years. From the sixth year, Habitat Group will give 60 per cent in profit to the units' owners."
"Habitat Group has partnered with KosMopolitan Hospitality to manage the project under the Wyndham Hotels and Resorts® brand. We look forward to delivering five-star experiences when the hotel opens in 2020,'' Mr. Chanin added.
Mr. David Wray, Vice President, Acquisitions & Business Development of Wyndham Hotel Group South East Asia and Pacific Rim said "Pattaya is a city primed for tourism growth – in the first half of 2017 the coastal city received approximately eight million arrivals, a five per cent increase from the first half of 2016. It is an honour to work with one of Thailand's leading property developers, Habitat Group, through the licensing of our Wyndham Hotels and Resorts® brand for our first hotel in Pattaya."
"Wyndham Atlas Wongamat Pattaya is an excellent fit for the upscale Wyndham Hotels and Resorts® brand which has 106 locations globally offering distinctive experiences; from smartly detailed guest rooms, to superb dining options and well-designed meeting spaces."
"We are confident that the hotel's strategic location near Wongamat Beach will be a great choice for those seeking a peaceful resort holiday while enjoying close proximity to Pattaya's main entertainment precinct," added Mr. Wray.
Mr. Chanin concluded "Habitat Group is confident that Wyndham Atlas Wongamat Pattaya will receive a great response due to several positive factors – a strategic location of the project, increasing investment in the property market by foreign investors, development of the EEC that is expected to attract investment. All this will definitely contribute to a high return on investment.''
About Habitat Group
'HABITAT GROUP' was incorporated in 2012 with a specific mission in mind to become one of Thailand's leading developers of premium property for investment.  The company has core business in developing premium condominium and residence by targeting in the mid to high-end residential markets. The company's paramount vision was to establish HABITAT GROUP as an instantly recognized and well-regarded international standard brand featuring innovative design guaranteed by awards from a world-renowned international property competitions that is ready to deliver value and extraordinary comfort to the residents. HABITAT GROUP's condominiums and pool villas in Pattaya were especially designed for investment and will be managed for rental by a professional hotel chain. Currently, the company has a total of six developed and developing projects on prime locations in Pattaya, and also planning to broaden its business by launching a housing and a number of condominium projects in Bangkok.  For more information, visit www.habitatgroupth.co.th.
About Kosmopolitan Hospitality
Kosmopolitan Hospitality is a hotel management company headquartered in Bangkok, Thailand. The privately owned company provides dedicated consultancy services and a complete hotel management solution to property owners including branding, sales, marketing and revenue management.
About Wyndham Hotel Group
Wyndham Hotel Group, hotel giant with an unmatched global presence, is one of three hospitality business units of Wyndham Worldwide (NYSE: WYN). Driving the democratization of travel, Wyndham Hotel Group is elevating the experience of the everyday traveler, changing the game so every traveler – no matter how much they spend or how they like to travel – has an extraordinary experience. As both a leading hotel brand franchisor and hotel management services provider, the company's global  portfolio consists of more than 8,100 hotels and over 708,500 rooms in 78 countries under the following brands: The Trademark Hotel Collection®, Dolce Hotels and Resorts®, Wyndham Grand®, Dazzler® Hotels, Esplendor® Boutique Hotels, Wyndham Hotels and Resorts®, Wyndham Garden® Hotels, TRYP by Wyndham®, Wingate by Wyndham®, Hawthorn Suites by Wyndham®, Microtel Inn & Suites by Wyndham®, Ramada®, Baymont Inn & Suites®, Days Inn®, Super 8®, Howard Johnson®, Travelodge®, Knights Inn® and the recently acquired AmericInn®. Wyndham Rewards®, named a best hotel rewards program for the past three consecutive years by U.S. News and World Report, offers more than 53 million members the opportunity to earn and redeem points at more than 30,000 hotels, condos and homes globally. For more information, visit www.wyndhamworldwide.com.
Join the Inspire Events & Offers Line account…
Every day, the best event/offer from each region will be sent on one message. Plus, fun polls, where you get instant access!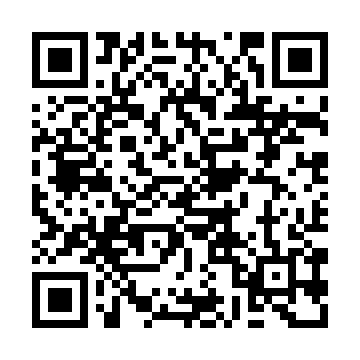 LAST INSTAGRAM POSTS: inspire_thailand
Need help? The Inspire team is waiting to help answer your lifestyle leisure requests throughout Thailand for Free
Send us a message via WhatsApp