Back pain is the number #1 health complaint in the world.
According to the world health organization, about 10% of the general population suffer with low back pain. Тhat means that worldwide, hundreds of millions of people suffer with this complaint.
Combine this with those suffering with neck pain and mid back pain, as well as those burdened with other consequences of spinal irritation, such as headaches, shoulder pain, leg numbness and pain, knee pain, and weakness, and there could be over a billion people worldwide suffering the effects of spine dysfunction.
Over 90% of these people don't need surgery or strong medications. Their main problem is spinal mechanical dysfunction resulting from accidents and injuries, but mainly from poor posture and muscle imbalance.
Taking medications, while seeming to relieve the symptoms, do nothing for the underlying cause and can even make you drug dependent. And just doing exercises may also lead to more dysfunction because of underlying imbalance.
At the natural healing center our focus is on not only on relieving your symptoms, be they pain, numbness or weakness, but more importantly to work toward fixing the underlying cause of your complaint.
Our licensed professionals work with you to help you understand the reasons why you ended up unwell and give you strategies to help you avoid illness in the future.
Our care is very safe, comfortable and affordable. And if you need other care, we will readily make that clear to you.
Contact us at: 094-949-614(e), 02-639-7300(t) or visit us at our website at www.thaichiro.com to learn more about how we can help you!
Welcome to The Natural Healing Center
Your Bangkok Chiropractor
We are very pleased to bring a new era
in holistic healthcare to Bangkok!
The Natural Healing Center, serving the public at 2 locations – Hua Lampong Rama 4 Rd, near the main train terminal, and Ramkhanhaeng 90 Rd. in Northeast Bangkok is founded on the principle that to arrive at true healing, focus must be placed on the causes of pain and illness rather than just treating the symptom effects. Most people today reach for the pain killers or other drugs when suffering with pain and illness. But this is often like knocking down the smoke alarm during a fire or your car's oil lamp when the level is too low. You may feel better in the short term, but in the long run you may regret it!
On your first visit to The Healing Center you will be asked to complete a comprehensive history form. Then a qualified staff member will discuss your information with you and determine if you are a good candidate for our care.
A specific physical examination will then be given to further clarify your condition. If you need other care that is not offered (medical), we will inform you immediately.
However, if you do qualify for our care then you will be given a personalized health achievement program which will incorporate the appropriate combination of approaches for your case. The approaches we use are these:
Chiropractic
Physical Therapy
Nutrition

For more information or to schedule an appointment with our Bangkok chiropractor,
call 02-729-3699 today!
Dr Chase Schneier is a chiropractor serving Bangkok and the surrounding communities. Our chiropractor and the rest of the friendly team at The Natural Healing Center are dedicated to chiropractic solutions to target your unique needs, whether you are suffering from back pain, neck pain, headaches, or even just plain old muscular tightness and tension. You may need pain relief after suffering an accident, experiencing an injury, or if you have a specific condition such as chronic back pain or a spinal condition; even if you just want to improve your overall health, our chiropractor can help you achieve your wellness goals! Please visit the testimonials page to see what our patients are saying about our Bangkok chiropractor and getting regular chiropractic treatments.
If you are new to seeing a chiropractor and want to find out more, please email us or call 02-729-3699 to receive personalized answers to your questions from our friendly team. We also welcome referrals, so feel free to use the "Send to a Friend" link located at the bottom of every page to share our health information with your friends and loved ones.
"Observational study found that low back pain patients receiving chiropractic care, which typically includes spinal manipulation, are more satisfied than those receiving medical care."
-New England Journal of Medicine
Dr Chase Schneier
Bangkok Chiropractor
The Natural Healing Center | 02-729-3699
18 Ramkamhaeng 90
Bangkok, Bangkok 10240
Rama 4 Rd.

Join the Inspire Events & Offers Line account…
Every day, the best event/offer from each region will be sent on one message. Plus, fun polls, where you get instant access!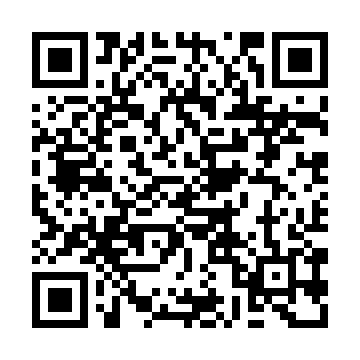 LAST INSTAGRAM POSTS: inspire_thailand